By mubarak | November 28, 2018 | Leave a comment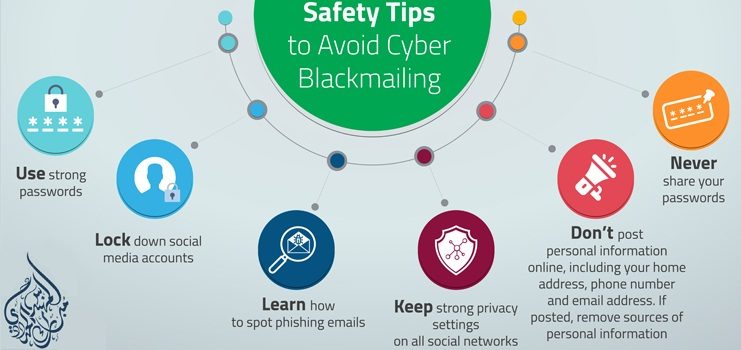 Awareness is necessary when it comes to Social media protection and cyber blackmailing. By following the below steps, you can make sure to be protected against them.
Set up your social media pages (even if you don't plan to be active), and keep them updated.
Enable two-factor authentication for all your social media accounts and also have the authentication linked to your mobile device and phone number.
Ensure that your email accounts are connected to your social media accounts.
Always keep a check on how your social media accounts perform.
Change the passwords to your social media accounts at least three times per year.
Consider security consultancy services in case of any activities that you feel are risky.
Do not share, retweet, or tag profiles that you don't recognize.
Programmatically monitor social networks for threats to your accounts.
Check for suspicious social media accounts and fake followers.
Check for Verification Indicator in case of official push out spam.
Be familiar with privacy policies of the social media channels you use and customize your privacy settings.