By mubarak | August 29, 2018 | Leave a comment

I am happy to announce that I am a featured speaker at the 2nd Annual Cyber Resilience and InfoSec Conference, being held at Abu Dhabi, UAE Park Rotana Hotel on September 5 and 6, 2018. Cyber-crimes and attacks have been growing across key sectors such as financial services, oil & gas, construction, government, and healthcare. My presentation is about the topic "Role of Cyber Security and Challenges in Digital Transformation of Various Business Sectors"
My presentation covers topics that includes,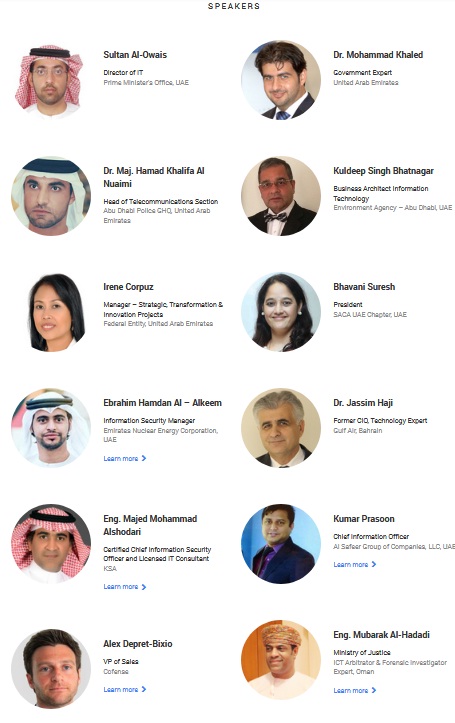 Role of Cyber Security in Digital Transformation
Challenges in Digital Transformation
Steps to identify the Risks in Digital transformation
Best practices in Successfully Securing Digital Transformation
As per a recent report on cyber security claims, Gulf and Middle East are among the top destinations targeted by cyber criminals. Cyber Resilience and InfoSec Conference September 2018 is mainly focused on creating effective tactics to strengthen the IT infrastructure in the region. To accomplish this mission, Cyber Resilience and InfoSec Conference brings cyber security leaders along with regulatory experts to give practical advice of cyber risks and challenges. From this year's edition of conference, you will get the opportunity to learn about trending cyber topics such as,
Protection of legacy systems against growing attacks
Reduction of response time against cyber attack
Implementation of compensating controls to strengthen controls to strengthen your IT security
Integration of cyber security incident plan and business continuity plan
Most recent cyber security threats and most updated preventive measures and technologies
It is a must-attend event, if you are looking to get a clear view to safeguard your business from a cyber-attacks. It is my honour and my pleasure to welcome you to the 2nd Annual Cyber Resilience and InfoSec Conference to learn new strategies and protect your company's future.
Tags: Cyber Security Conference, Cyber Security Speaker, Cybercrime