By mubarak | February 5, 2019 | Leave a comment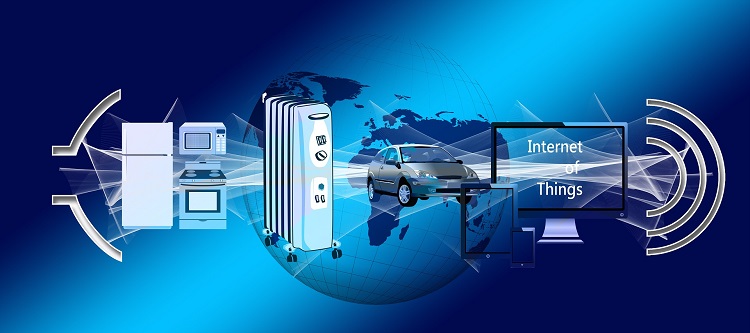 The devastating global cyber-attack caused chaos across the world, which affected hospitals, businesses and banks. National Initiative for Cybersecurity Education (NICE) had taken sincere efforts to protect organization from costly cybersecurity threats and promote cybersecurity awareness amongst people. With effective user security awareness training programs, every organization are aware about the importance of cybersecurity and are implementing effective strategies to successfully secure digital information.
Data Protection compliance is a must for any business. To secure data security and privacy, innovative technologies are put in place. The implementation of GDPR in 2018 has influenced millions of businesses across various industries, including – Facebook, British Airways, and Uber, forcing the necessity to protect their business from technology. Gartner Symposium/ITxpo that was held in the year 2018 at Barcelona, Spain had featured detailed a report on the technology trends driving the industry forward. Some of the trends predicted by the Analysts to help guard against cyberattacks were the emergence of IoT and Artificial intelligence (AI).
What is IoT?
Well, it is a system of interrelated computing devices, able to collect and exchange data. Just about any piece of technology that connects to a network comes under it. The three categories include
Information Technology
Operational Technology
Smart Objects
The Internet of Things (IoT) has grown by leaps and bounds over the last few years. The emergence of IoT is expected to significantly grow worldwide. With IoT, there are endless possibilities for many players in all businesses and industries, with what can be done and are expected to find new ways to use IoT devices over time.
By 2020, 50 million devices are expected to be connected to the Internet. With the increasing number of connectivity, IoT has provided a worldwide digital playground for hackers. It is important to identify appropriate measures for safeguarding the technology and the network it connects to is extremely important. The IoT can greatly improve your company productivity, reduce expenses and drive future projects. When considering the implementation of any new IoT hardware, you need to be aware of the potential cybersecurity risks it poses. A company needs to first understand the device, how it works, how it connects to the network, and need to be aware of possible flaws and security issues.
Some of the security problems that are seen with IoT devices
Insecure Web interface
Insecure network services
Privacy issues
Insufficient security configuration
Insecure software or firmware
Poor physical security

To reap the benefits of the IoT, every organization should have strong security operations policies in place. Specialized security tools and processes such as Onboarding, Digital certificates, are being introduced to manage security complexities. But most device makers do not have security experts and are unprepared to resolve the security challenges. The technical team must be well aware of the evolving trends and must adapt themselves to stay up-to-date with the prevailing trends. Device manufacturers, application developers, consumers, operators, integrators and enterprise businesses – all have to take appropriate measures to follow best practices.
With the exponential growth of IoT, the need of a governance framework that confirms ethics in the conception, storing, usage and removal of information related to the technical projects has increased significantly. The governance can include anything from simple technical tasks of device audit to the firmware updates and solving of any complex issues, including the controlling of devices. The companies must therefore be well aware on the governance of the issues and must invest in staff and technologies to tackle any issues.
In addition to devices, companies need to ensure network security and data security. Securing the IoT in your home or office can seem like a challenging task. With the right tools and plans of action, you can make your IoT devices and the data they hold safe.
Tags: Internet of Things, IOT