By mubarak | March 24, 2019 | Leave a comment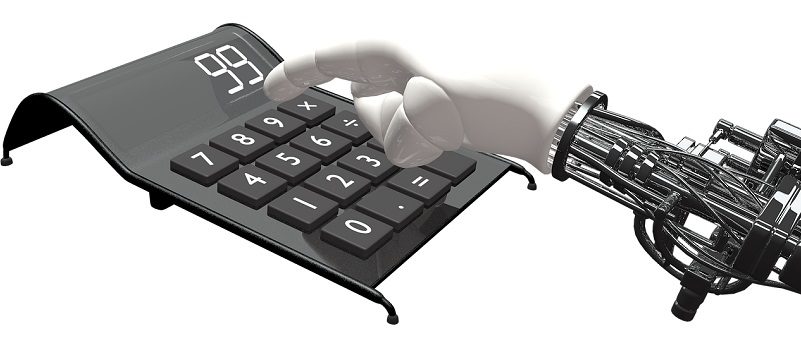 Most companies are looking to build a competitive edge by implementing more and more technology into their processes to lower the cost, enhance their process, and deliver efficient results. AI and Chatbot are the latest tools which the companies are trying to implement now! According to Autonomous Next, there are 3 ways in which the artificial intelligence is expected to transform the banking and finance industry, they are –
Google and Amazon, the AI technology companies, are looking to combine financial services to their smart home assistants, and are aiming to control this data and interface with the traditional banking service providers.
The technology and finance firms are expected to merge and team up to shape the Psychographic profiles of the consumers with the support of social, commercial, personal and financial data.
Finally, the crypto community is predicted to construct a decentralized, autonomous organization with the help of open source components
How do Chatbots influence?
With the need of implementing a competitive edge in technology, banks and financial companies have slowly started to adopt chabots to their process now. The influence is so much now that the use of chatbots is now judged as an 'Industry Standard.' Chatbots are the starting point of AI for companies. They are mainly used as a 'Virtual Assistant' for their customer service purposes.
'Erica' the virtual assistant of Bank of America has obtained a record-breaking growth! The President of Retail Banking for Bank of America, Thong Nguyen has stated that, "We want to be there for customers in the moments that matter most. Incorporating artificial intelligence into our mobile banking offering will help customer's manager their simple banking need more efficiently and consistently, which then allows our specialists in our financial center to spend more time with customers to understand their more complex needs and help them improve their financial lives."
Benefits of implementing Chatbots to business
Chatbosts increase the customer engagement by giving them so many options to choose from.
Your customers are likely to respond more, because they will be out of the fear of embarrassment by a human customer service agent.
Customers will like your service, as there are no forced recommendations.
Chatbots are a money saver! It is a one-time investment which is easy to develop and requires less maintenance.
Chatbots focus on the needs of the customer and gives them all the help they need through their mobile devices.
According to the research findings of Autonomous Next, it is identified that the millennial generation customers are highly comfortable using the AI to stay in touch with their bank, rather communicating with an actual human. Out of this band, only 12% prefer to use phone, while others choose to chat, social media or text.
The robo-advisor bots are considered to be better in advising someone on investment in a decision making process. The robo-advisors efficiently collect the data on the investor's financial goals and the level of risk they are willing to take. They then use this data, and process them into algorithms, the results are used to offer advice to an individual without any human errors. Chatbots are already outsmarting the competition, just imagine what will happen with the meddling of AI?
All about the influence of AI
Artificial Intelligence is already helping banks in an immense way.
Did you know, AI can detect a fraud even before it happens?
Yes, they can alert the banks, keep a watch over the accounts and identifies the likelihood of cards being compromised. The banks now have the responsibility of only replacing the cards, that could experience a fraud, and not every card that is tangled in the breach. This saves a lot of money for the banks and retains the customers from abandoning their accounts. AI can spot any illegal activity!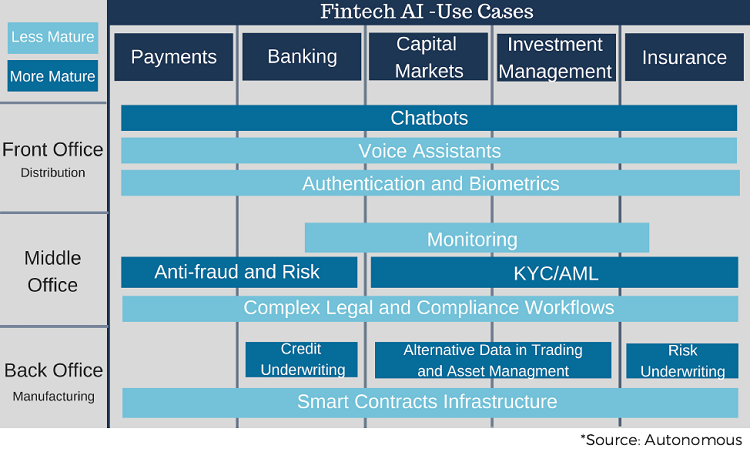 Bank's organization structure with AI
1.2 million Jobs are at risk because of AI!
Yes, the banking industry is all set to see the biggest transformation with a savings of $450 billion, at the same time causing such a big loss of job to many. This will gradually cause a reformation in the banking structure too. The bank employees, who carry out the basic repetitive jobs, may be the first to lose their jobs, as AI is much advanced than them. In the later stages, even the middle level employees are also at the risk of losing their jobs. Moreover, automation can save on 70% of the overheads of a company.
On the other hand research also suggests that AI will also be supplemented with a rise in jobs, with the staffing of people who know to work with AI. Surveys reveal that about 2.5 million employees of the financial services are exposed to AI technologies now, as 79% of the banks believe that AI will work next to humans in their work places as a co-worker.
We are sure that banks will soon witness drastic transformations with AI and Chatbots in the days to come.
Tags: AI, Artificial Intelligence, Banking